Notice: We regret that due to the Corona virus outbreak we have cancelled our physical meetings for April through September 2020. We have been holding our committee meetings via ZOOM web conference call and this is also true od our recent Annual General Meeting which was held on Wednesday 10th June 2020.
We encourage everyone to follow the goverment instructions and hope you, your family, and your congregations are safe and well.
We are delighted to announce that cllr. Judy Hamilton has accepted the nomination to serve as our vice-chairperson at our recent Annual General Meeting. We are sure she will bring a wealth of knowledge and experience to our organisation.
Welcome Judy!
We'd also like you to welcome Junaid Syed (Photo coming soon) as our membership Secretary. Junaid previously served as chairperson on the FIG and returns to our group after extensive world-wide travel.
Welcome Home Junaid.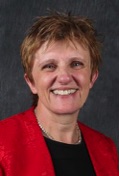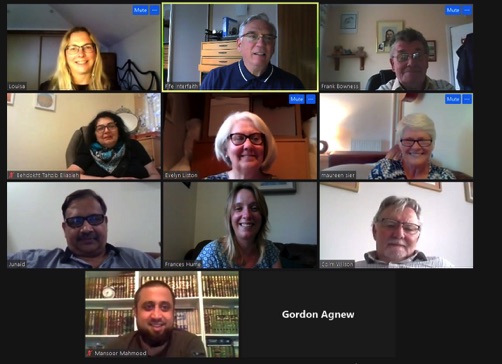 Members of the Fife Interfaith Group were joned by two representatives from Interfaith Scotland, Dr. Mauseen Sier (Director) and Frances Hume (National Development Officer) at our recent AGM.
Our newest Committee MemberS
Associate Membership of Interfaith Scotland
At the Annual General Meeting of Interfaith Scotland to be held on 15th September 2020 it will be formally announced that the Fife Interfaith Group have been accepted as Associate members. The committee feels that this is a huge step for us and will allow us to more fully align ourselves with Interfaith Scotland and the other interfaith groups.
How are you doing? - Children's survey
Thousands of Children have responded to the "How are you doing? survey on April, May, and June. Children's parliament has now published a report on findings and as the report considers what 'recovery' might need, there is much to learn by listening to what children report. Click here for the report.
You may also be interested in the new resource "Back to school: a rights based approach to recovery"